Zeigler Number 4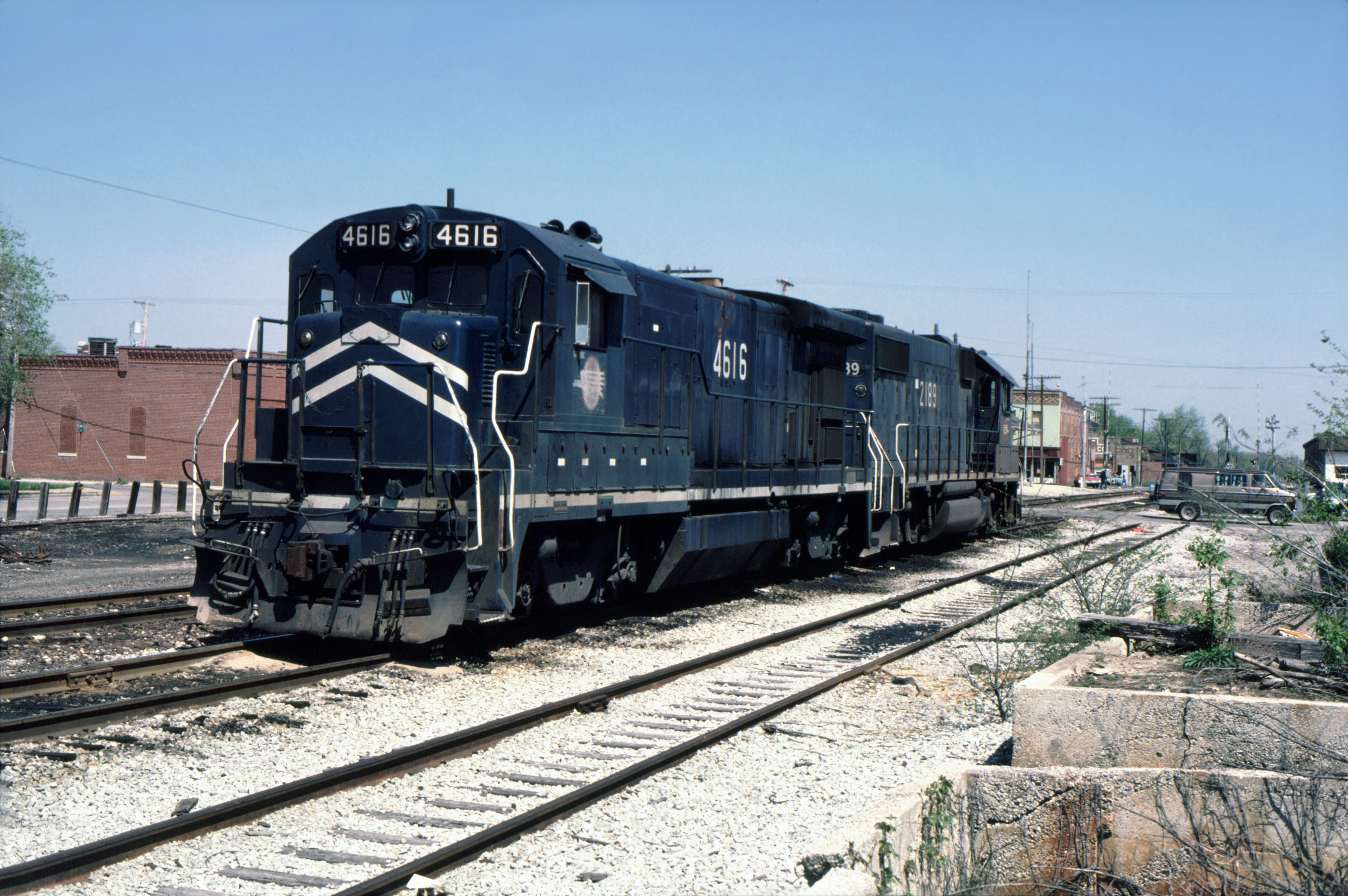 Zeigler Coal Company had been a staple in the Southern Illinois Region for decades. Zeigler Mine Number 4 sat just on the Williamson County side of the county line road…and to the east of "Old Ben Road" just northeast of Johnston City, IL. It was a slope mine operation and generated a large amount of revenue loads each day until its' closure in June 1980. The photo here is courtesy of Vintage Aerials.com…and used under license.
This mine was served by four railroads during its' lifetime…The Illinois Central; C&EI; Missouri Pacific; and the CB&Q RR. The MP line to this mine came across Route 37 from Herrin, IL…right near the "Double J" Ranch Saloon; the IC served it by car-haul and interchange with the MP and CB&Q; The CB&Q came into the mine from the Northeast via their spur to West Frankfort's Old Ben Number 9 mine; and the C&EI served it direct off their Main track just west of the mine. This was prior to the mergers of the late 60's and 70's…after which MP controlled the C&EI and used their line from West Frankfort to serve the mine…deactivating the spur from Herrin. The CB&Q became the Burlington Northern and ceased service to the mine when they pulled up the spur through West Frankfort in the early 1970s after the closure of Old Ben No. 9 in the late 1960's.
The operations that will be modeled on the layout in HO scale will include the mine complex in its' entirety; the entire mine trackage arrangement; with limited compression. The complex will be quite large; and I chose this route due to the large amount of ExactRail quad hoppers I have on roster. These daily mine runs are what made me a fan of MP when I was a kid…so I can't think of anything I'd like better.
The following pages will have the track layout…as well as some video of switching the mine in HO Scale. You'll see train 409 doing its' thing…in HD. As I get these things uploaded to the site…I will add links to them for your viewing.
Mine Trackage Maps
Layout Videos
Layout Photos